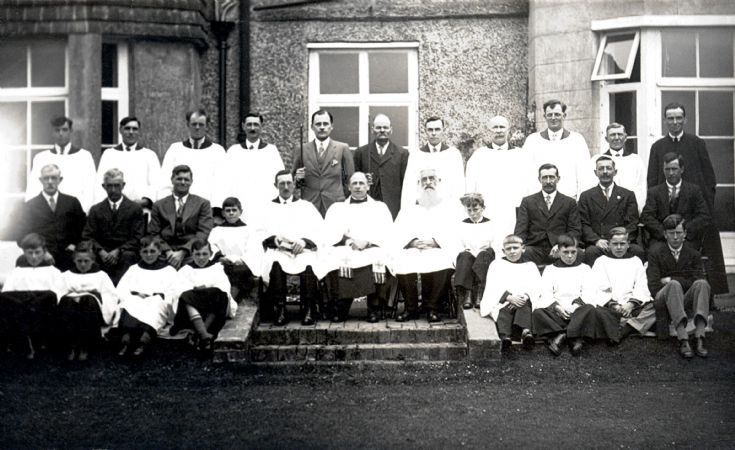 The Slaugham Archive
Slaugham church choir
There is an impressive number in the Slaugham church choir even without any female members. It was not until about the 1940s that such choirs welcomed members of both genders.
Standing, extreme left is Johnny Gratwicke, third from left Bill Robinson, and standing on the extreme right is Frank Jeffery.
Of the two church wardens holding staffs standing in the centre, Col. John Warren stands on the left.
Seated in the centre is the Rev. Arthur Hamilton Boyd, vicar of the parish 1901-29.
The picture was taken at the rear of the Rectory next to Slaugham church, home to the Rev. Boyd.
Click on Large Version for a close up, and click on the picture to zoom in and out.
View Large Version
Picture added on 10 January 2013 at 20:31
Comments: