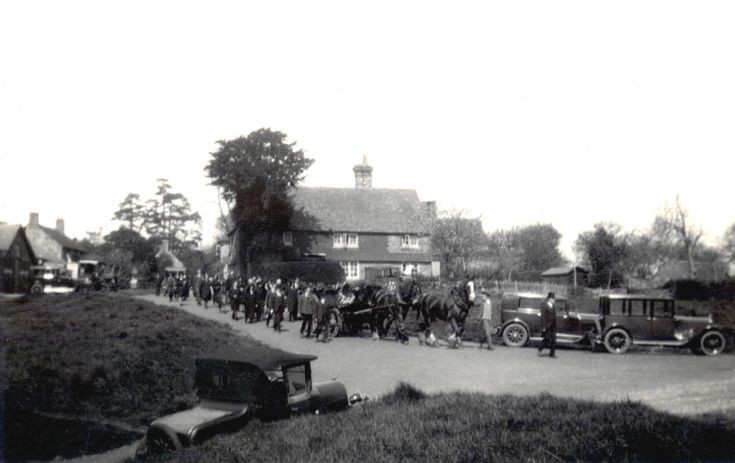 The Slaugham Archive
Funeral of Philip Secretan at Slaugham church
The Secretan family lived at Slaugham Park until Philip Secretan died in 1930 at the age of 85.
When Philip Secretan was made High Sheriff of Sussex in 1906 he was offered a baronetcy but his wife, Margaret, would not let him accept it.
The arrival at the church can be seen in
picture #575
.
Picture added on 10 January 2013 at 20:53