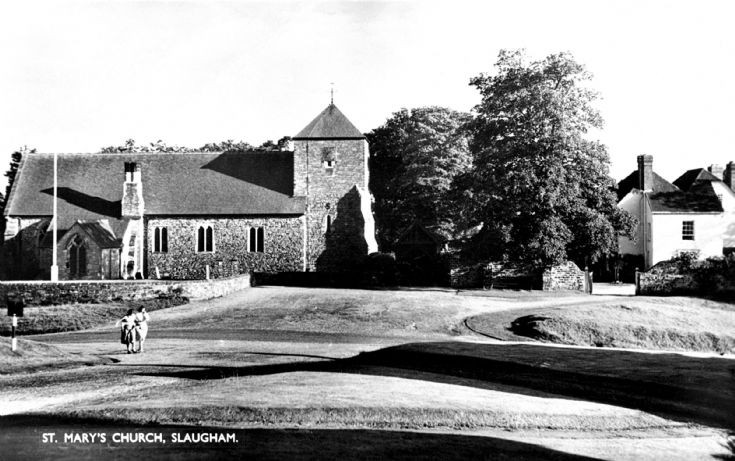 The Slaugham Archive
Slaugham church with ladies passing by
It has just turned 7.00 o'clock in the evening and it seems most likely that the photographer waited, probably in the Chequers, in order the catch the rare sight of Slaugham church with the north wall bathed in sunshine.
The clock on the church tower was installed in 1881, and the year is inscribed on the face in each of the four corners. The clock was actually second-hand, having been removed from Warnham Court.
The only photograph showing the tower without the clock is
picture #469
. Also the lych gate was not to be seen as it was not erected until 1903.
Picture added on 12 January 2013 at 10:20