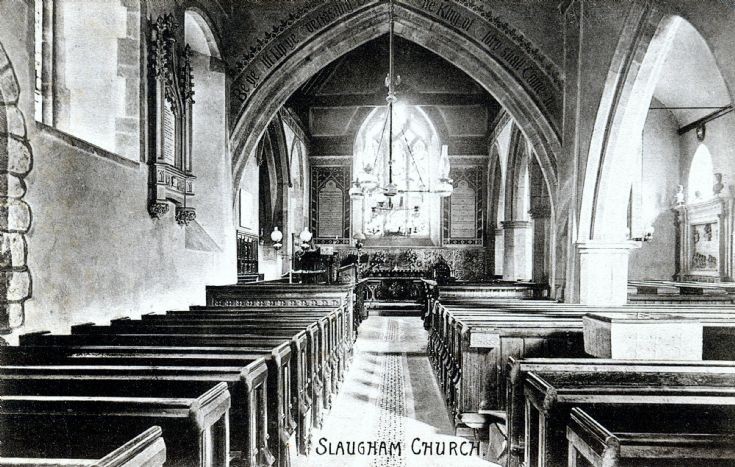 The Slaugham Archive
Interior of Slaugham church and Covert tomb
In the foreground can be seen the font from the late Norman period, made of Sussex Marble. This stone is not the usual marble one sees around the world, and as Sussex Marble was formed from the shells of various gastropods it is sometimes called "winklestone".
In the far corner of the church can be spotted the 1579 tomb of Richard Covert and this monument is dealt with more fully at
picture #602
. For many years, perhaps for several centuries, two helmets complete with plumes, from medieval suits of armour have stood atop the tomb. However, I seem to recall that these were stolen in the 1960s or 1970s and
picture #600
shows the helmet-less tomb as it is today. Please can anyone give more details of the missing helmets?
The Large Version shows a close up of the tomb and helmets.
View Large Version
Picture added on 22 January 2013 at 15:56