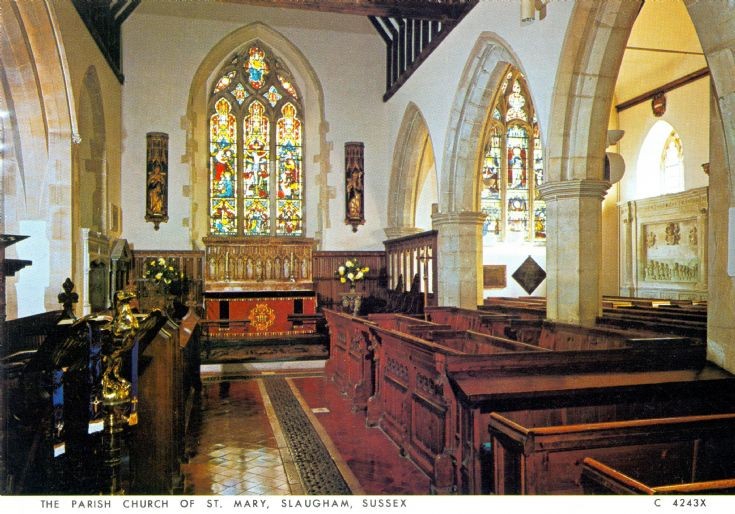 The Slaugham Archive
Interior of Slaugham church in colour
This is a very colourful view of the interior of Slaugham church, and the magnificent stained-glass windows just cannot be appreciated in a monochrome picture.
The lectern in the foreground was provided by subscription in 1889 at a cost of £30.00. At around the same time large brass chandeliers were provided to hold oil lamps. These can be seen in
picture #597
and
picture #598
, but they seem to have been removed with the arrival of electricity in 1936.
The organ is situated just off to the left of this picture behind the choir stalls. However, there used to be a gallery next to the west door behind the photographer, and the music for the services was supplied by a harmonium in the gallery. The gallery was removed in 1879 and the organ transferred to the chancel.
To assist members of the congregation who were hard of hearing the first two seats in the front were reserved for the use of ear-trumpets.
Picture added on 22 January 2013 at 16:10