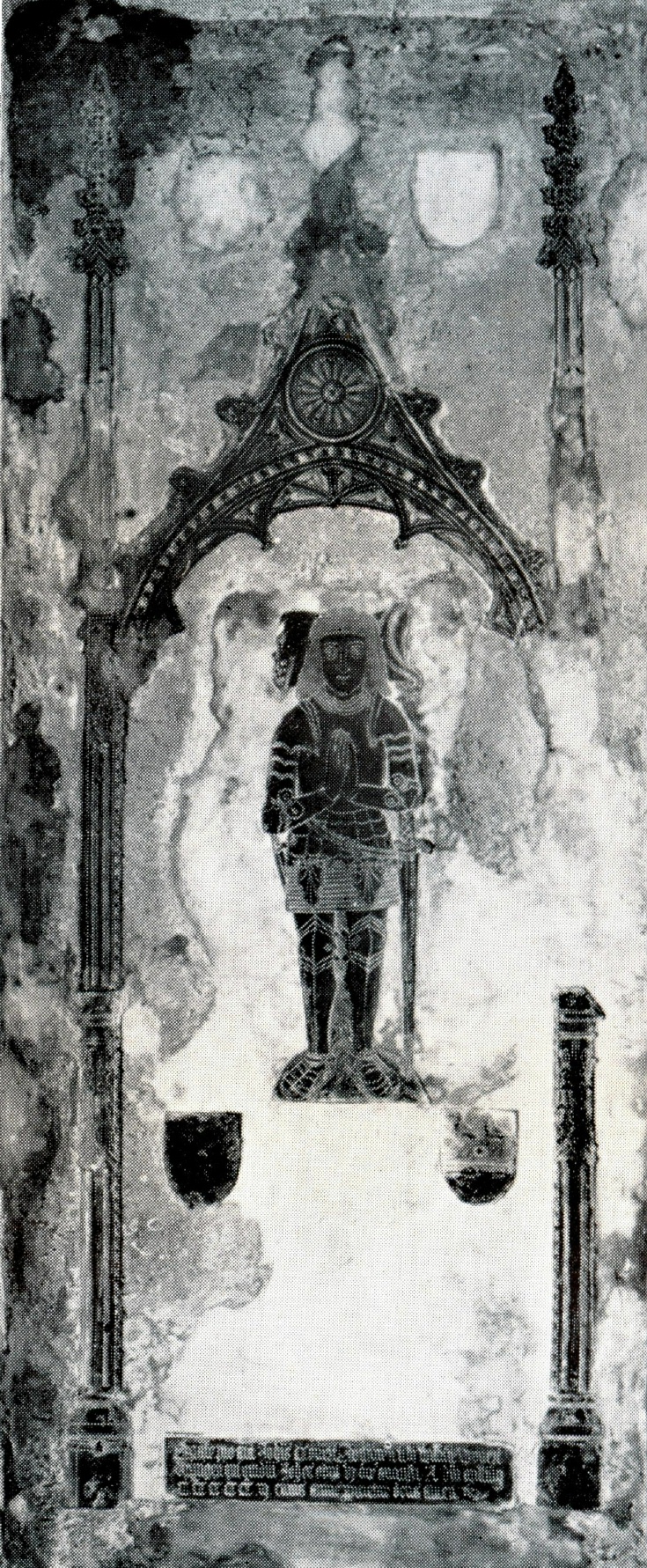 The Slaugham Archive
Tomb of John Covert
The Covert family had amassed great wealth based largely on the Sussex Wealden iron industry and owned estates reputed to stretch from the Thames to the English Channel.
The photograph is of the tomb of John Covert who in 1494 succeeded to his father, William Covert, who was the first to hold the Slaugham lands. The brass is now on the east wall of Slaugham church, having been moved from the floor of the Covert Chapel in the restoration of 1859.
In his will, John directed that, as he had no son, the sum of 400 marks be paid to each of his three daughters "if ruled in marriage by their mother and cousin, and if not, then 200 marks, provided they be married to men of 100 marks in land at least, or such as have virtue and cunning which seemeth to their mother and cousin as good as 100 marks worth in land." Methinks, John, you are the cunning one!
The Covert family is reputed to have originated from the small village of Couvert in Normandy, five miles south of Bayeux. The Large Version shows two pictures of Couvert on the D33, and the sign indicates that it is in the "commune" of Juaye-Mondaye. The other picture shows the village centre with the "brocante" selling antiques and second-hand items, and, on the right, there is an "epicerie" grocery store, with attached "bar-tabac". The locals seem to be well catered for!
View Large Version
Picture added on 23 January 2013 at 15:30