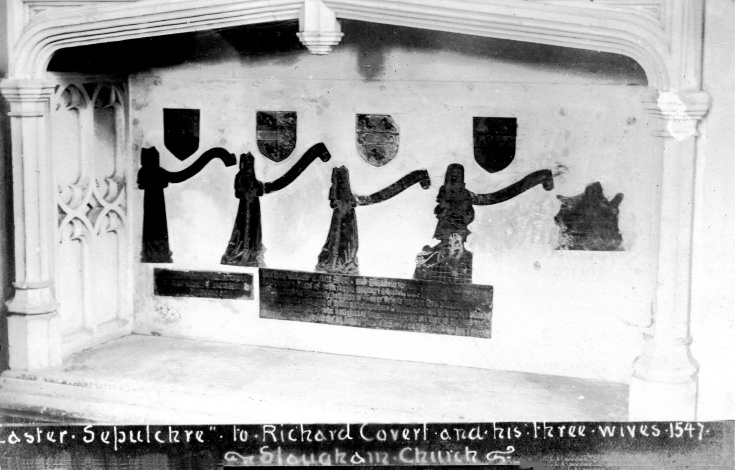 The Slaugham Archive
Tomb of Richard Covert, Snr
Following the death of John Covert in 1503, his cousin, Richard Covert, succeeded to the Slaugham estate, and his tomb of 1547 shows the kneeling figure of Richard on the right issuing the words "Noli damnare redemptos". Condemn not the redeemed.
Behind Richard are the figures of Richard's three wives with scrolls from their mouths issuing various exhortations in Latin.
Remembering my days of reading the Beano comic, I am relieved that the scrolls had been replaced by balloons by the middle of the 20th century.
Picture added on 23 January 2013 at 15:31