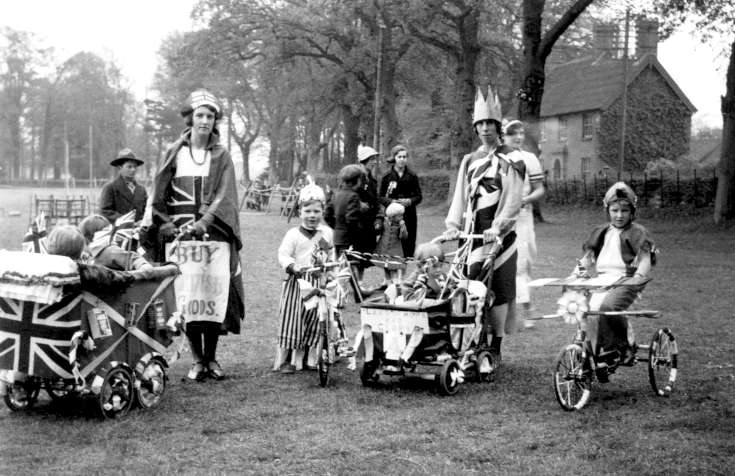 The Slaugham Archive
Coronation of George VI at Handcross
On 12th May 1937, Handcross celebrated the coronation of King George VI following the abdication in December 1936 of King Edward VIII whose coronation had been scheduled to take place on that same day.
Mrs Elsie Cosens is on the left with two of her four sons, three-year-old Tony and two-year-old Gerald, in the pram. Their patriotic message is to Buy British Goods, and a range of such items are hanging from the pram, such as Tate & Lyle sugar, and Ark, whatever that is.
At the centre right is Mrs Hobden wearing the Union Flag with her son John in the pram bearing the slogan "Land of Hope and Glory". That exhortation was to be severely tested just two short years later.
On the extreme right, five-year-old John Sprigge is riding his tricycle, which has been adapted with wings to make it fly. Good luck, John.
Select Large Version for a close up.
View Large Version
Open Document
Picture added on 26 January 2013 at 17:35
Comments: