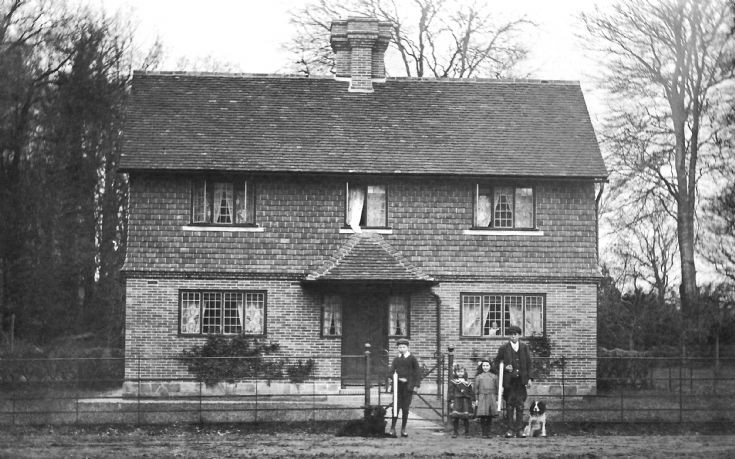 The Slaugham Archive
Hyde gamekeeper's cottage
This picture is of the gamekeeper's cottage for the Hyde estate, now known as 1, Hoadlands Cottages, and located along the driveway beside the school, the last house before the bridge over the bypass. It was built in 1911, some 15 years earlier than the other Hoadlands Cottages which were constructed in 1926.
A few years after this photograph was taken William Rapley moved into the cottage as the new gamekeeper. He lived there until he died aged 96.
The two boys are each holding a shotgun almost as big as themselves.
Please can anyone identify the two boys, two girls, and two dogs?
Picture added on 14 February 2013 at 19:23
This picture is in the following groups
Hyde
Comments: