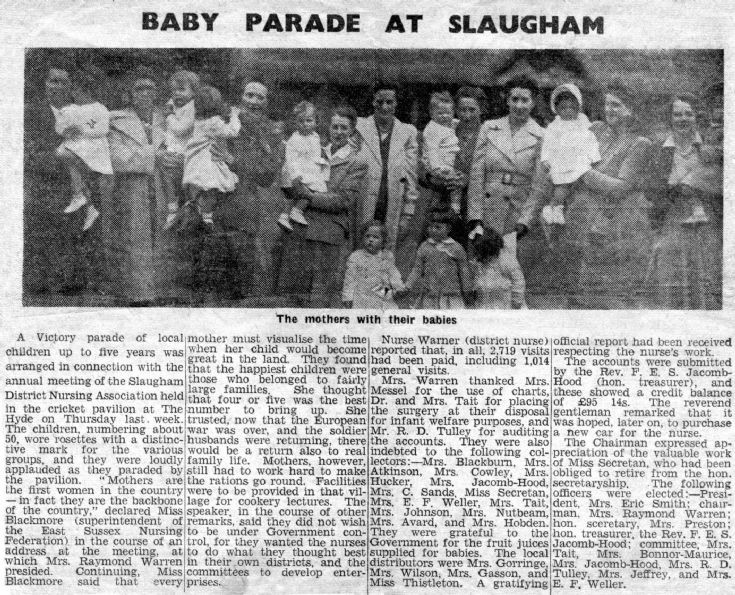 The Slaugham Archive
Baby parade to celebrate VE Day
With the end of the war, the Slaugham District Nursing Association held a victory parade at the Hyde cricket ground with local mothers and their children up to five years of age. The leader of the County Association gave an address in which she proclaimed that the happiest children were those from fairly large families. She thought that four or five was the best number to bring up!
This picture from a newspaper cutting is of poor quality and I wonder if anyone has a copy of the actual photograph.
I can identify on the extreme left Mrs Ivy Kemp, with Doreen, third from the left Mrs Ellen "Nell" Stoner with Brenda turning away from the camera, fourth from right Mrs Edie Boxall with Bill, and second from right Mrs Elizabeth "Bet" Sired with Ann.
Click on Large Version for a close up.
View Large Version
Picture added on 02 March 2013 at 14:19