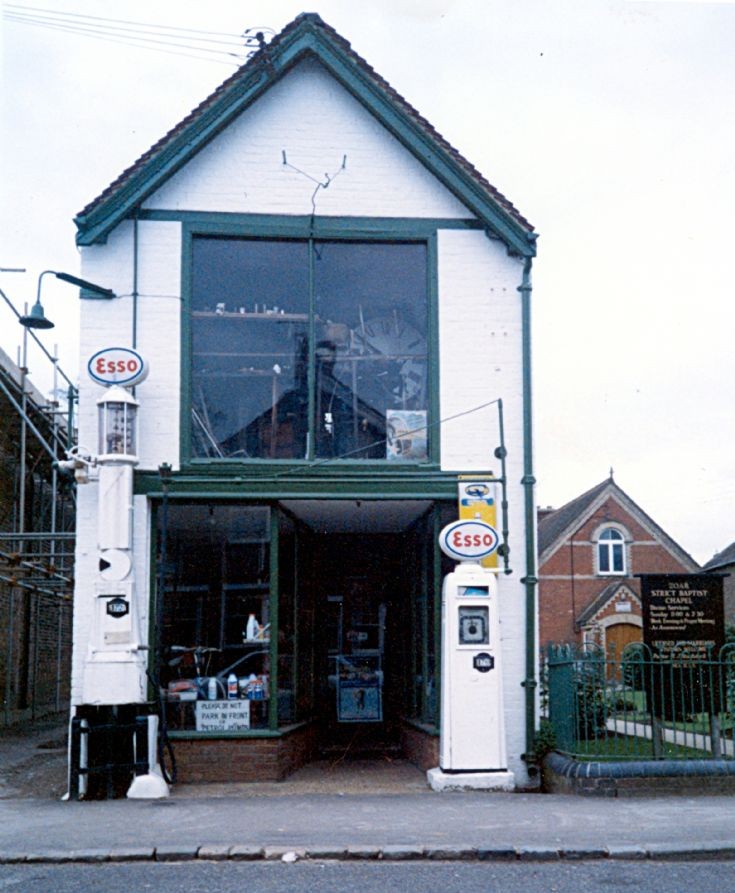 The Slaugham Archive
The garage in Handcross
The photograph is undated but I can just make out that the price is £1.72 per gallon from the pump on the left and £1.75 on the right. This would mean that it would be about 1982 and the prices equate to £0.38 and £0.39 per litre, respectively.
There is no indication on the pumps what fuel was served from which pump, but Mr Quick knew and, as it was attended service only, no signage was deemed necessary!
The sign in the window reads, "Please do not park in front of petrol pumps".
There is scaffolding against the wall of the post office and perhaps the roof is being repaired.
Picture added on 03 March 2013 at 20:19