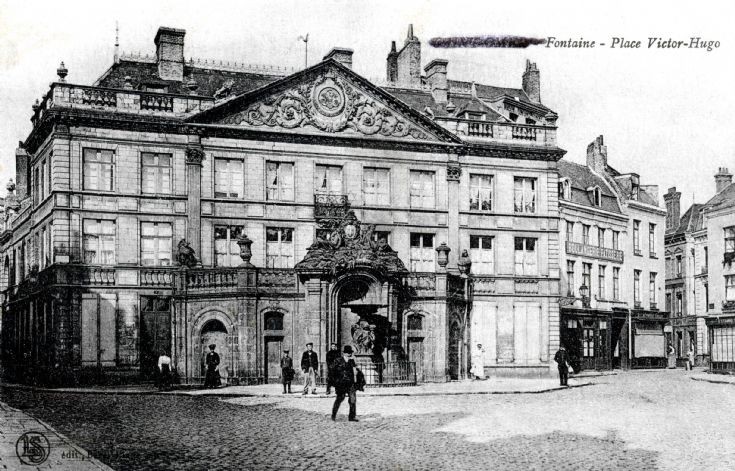 The Slaugham Archive
Postcard from France 1917
There is a small clue as to the reason for including this postcard of a town in France in a website dedicated to a cluster of villages in Sussex. The name of the town had been obscured, but only in pencil and a couple of strokes with an eraser was enough to reveal the name of Saint Omer, located about ten miles inland from Calais.
The postcard was sent to Mrs Tulley at the post office in Handcross in 1917 from her second eldest son, Eric, who, according to the reverse of the postcard, was "On Active Service". The censor had passed the postcard, but clearly thought that the enemy did not possess erasers!
All the script is in faint pencil and the message reads "Dear Mother, thanks for papers received. I hope you have got Ralph home by this time. Let me know when Harold starts at Belvedere.
Will write letter tomorrow. Love, Eric".
At that time Eric was 19 years old, and his two brothers were 20-year-old Ralph and 13-year-old Harold. Ralph and Harold went on to run the family business at the Handcross post office stores during the 1930s to 1960s, taking over from their father, David. See
picture #114
.
The Large Version shows a reverse of the postcard. I suspect the more-recent notes were added by a philatelist specialising in postal history.
By the way, you will be pleased to know that Eric made it home, unscathed.
View Large Version
Picture added on 05 March 2013 at 14:48
This picture is in the following groups
People