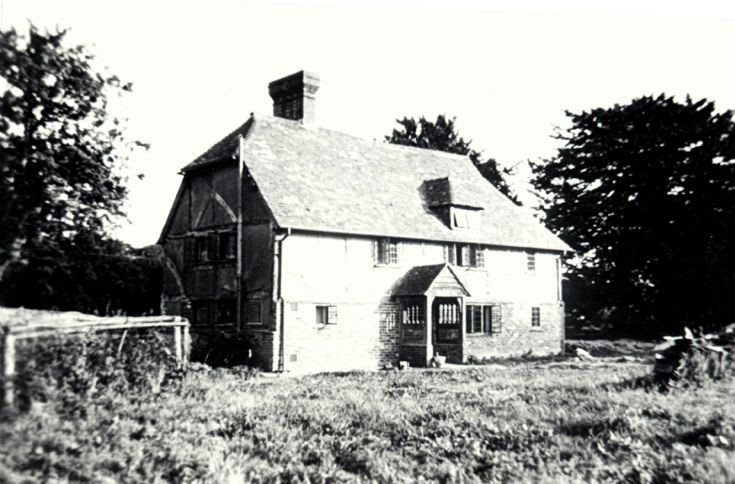 The Slaugham Archive
Nashlands Farm
Nashlands farmhouse dates back to the 15th century and was described as of simple design at that time. However, in the 16th century an upper floor was inserted in the hall and the central chimneystack was built in the north wing and further improvements followed. It has many interesting architectural features including a lintel carved with the initials and date 16 IGI 73 said to have been brought from Chodds Farm.
A bomb fell at the back of the house in the early part of WWII when Mr Fred Tayman was living there. It blew the wall outwards at a time when, ironically, the evacuee lad was reading "All Quiet on the Western Front". The outside toilet was later found hanging in a plum tree. There were no casualties, but the house was unoccupied for the rest of war and covered in tarpaulins.
After the war the house was restored by Stephen Knight & Co. and in 1949 Mr and Mrs Arthur Johnson moved in.
Picture added on 06 March 2013 at 21:06
This picture is in the following groups
Hyde
Comments: