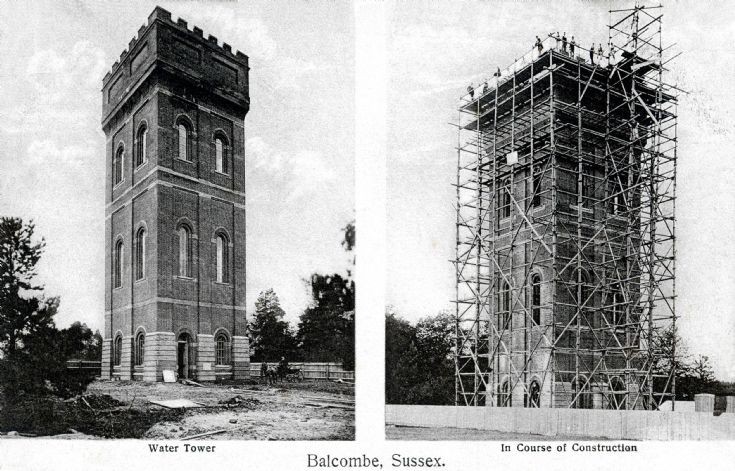 The Slaugham Archive
Balcombe Water Tower
The Balcombe Water Tower is a Grade II listed building and has been a landmark since the end of the 19th century. Being located in the Slaugham parish and slightly closer to Handcross than Balcombe I am not sure why it is not called the Handcross Water Tower.
The picture shows the completed tower on the left with, on the right, the more-interesting view of the tower surrounded by a considerable amount of scaffolding. I can spot nine workers on the very top, one man standing on a scaffolding bar about fifteen feet lower, and another sitting on the lowest piece of scaffolding just above the fencing.
Outside the completed tower is a gentleman with a horse and carriage, could he be the building inspector from the Council?
Over the years the tower has become quite obscured by trees and shrubs, which is a shame as it is worth admiring the achievements of the Victorian builders. It is a listed building, and I feel that the public should be entitled to have a good view of it; perhaps similar to the view in the picture.
Click on Large Version to see the workmen on the top.
View Large Version
Picture added on 09 March 2013 at 12:28
Comments: