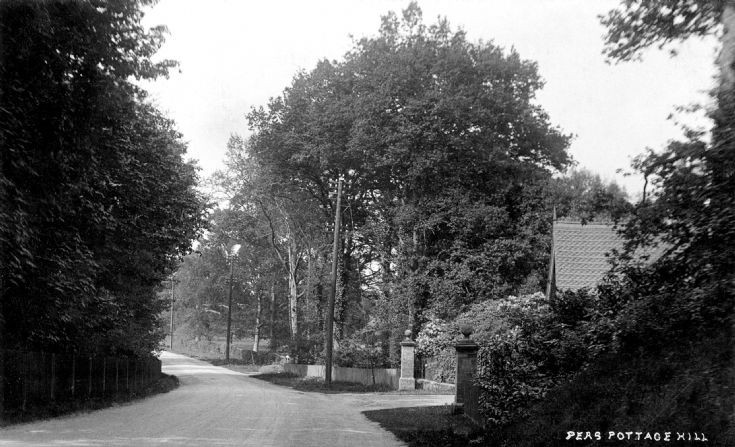 The Slaugham Archive
Tilgate Lodge on Pease Pottage Hill
This photograph is taken at the bottom of Pease Pottage Hill on the original A23 looking towards the small market town of Crawley.
On the right is the now-demolished lodge house for the Tilgate mansion located in the present-day junction with Tilgate Drive.
To the left of the photographer behind the trees is Broadfield lake, and just around the corner on the left opposite the second telegraph post is the entrance to Broadfield house. A few yards beyond was a homestead, long gone, and the next building on this road was the Half Moon public house about a half mile distant. At this time, the pub was in a rural location within the parish of Slaugham. However, with boundary changes, the pub is now firmly located within Southgate, a neighbourhood of Crawley town.
Picture added on 10 March 2013 at 10:09