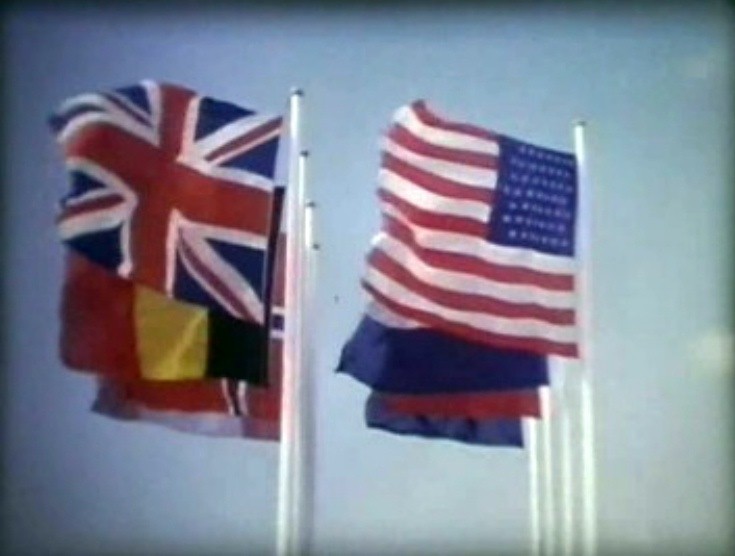 The Slaugham Archive
Video of Slaugham Twinning trip to Normandy
Following an exploratory visit to the Slaugham parish by some 16 people in four cars from St Martin des Besaces in the previous year, the first proper twinning event took place in the summer of 1975 when about 25 people from Sussex visited Normandy for a long weekend.
During the visit the Twinning Charter was signed by Roger Ray, as chairman of the Slaugham Twinning Association, and both the mayors of the Normandy communities of St Martin des Besaces, and La Ferrière-au-Doyen.
Those spotted in this 10-minute cine film taken by my father, Roger Ray, include the following in order of first appearance.
Gladys Fraser, Don Fraser, Ruth Payne, Barry Ray, Hilary Preston (Slaugham Park), Nora Ray, Christine Pearce (Lemmy a quid till Friday), Eileen Leadbetter, Unknown girl with hat, Roger Ray, Ivy Rayner (Pease Pottage), Roy Leadbetter, Francis Rayner, Sid Beard (snarling), Helen Beard, Mme. Prunier and two sons, Mayor Pierre Prunier, Katie Rye, Roger de Panthou, and Phyllis Benn (Slaugham Park).
View Video
Picture added on 19 March 2013 at 17:53
Comments: