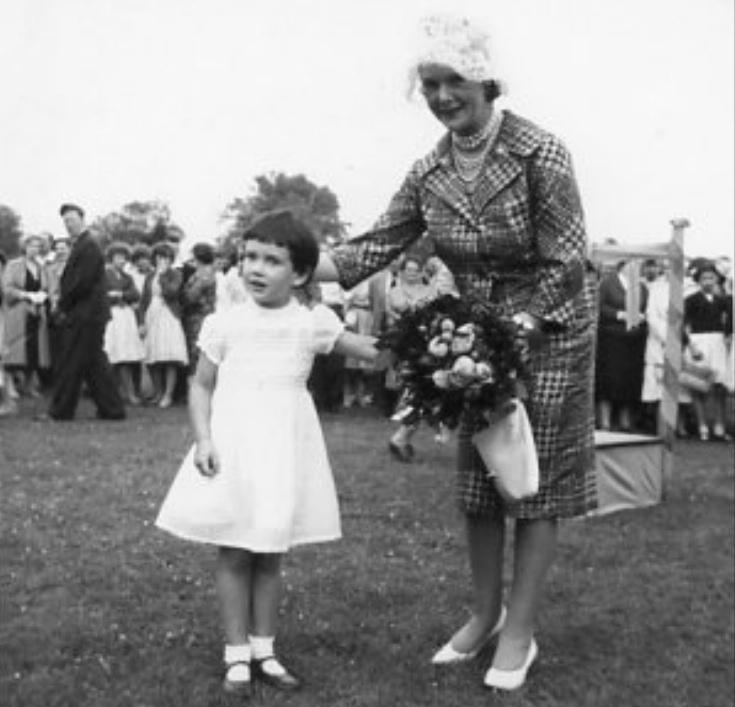 The Slaugham Archive
Anne, Countess of Rosse (1902-1992)
Anne Messel was born to Lt. Col. and Mrs Leonard Messel of Nymans in 1902.
In 1925 she married Ronald Armstrong-Jones and they had two children, the youngest of whom was "Tony" Armstrong-Jones, later to become Lord Snowdon.
In 1935 the marriage was dissolved and she married the 6th Earl of Rosse and thereupon became Anne, 6th Countess of Rosse, although locally she was usually referred to as Lady Rosse.
No details are available for this photograph of Lady Rosse receiving a bouquet of flowers from a young girl in probably the recreation ground at Handcross. Please can anyone name the girl, the event, or the year?
Picture added on 22 March 2013 at 11:14
This picture is in the following groups
People