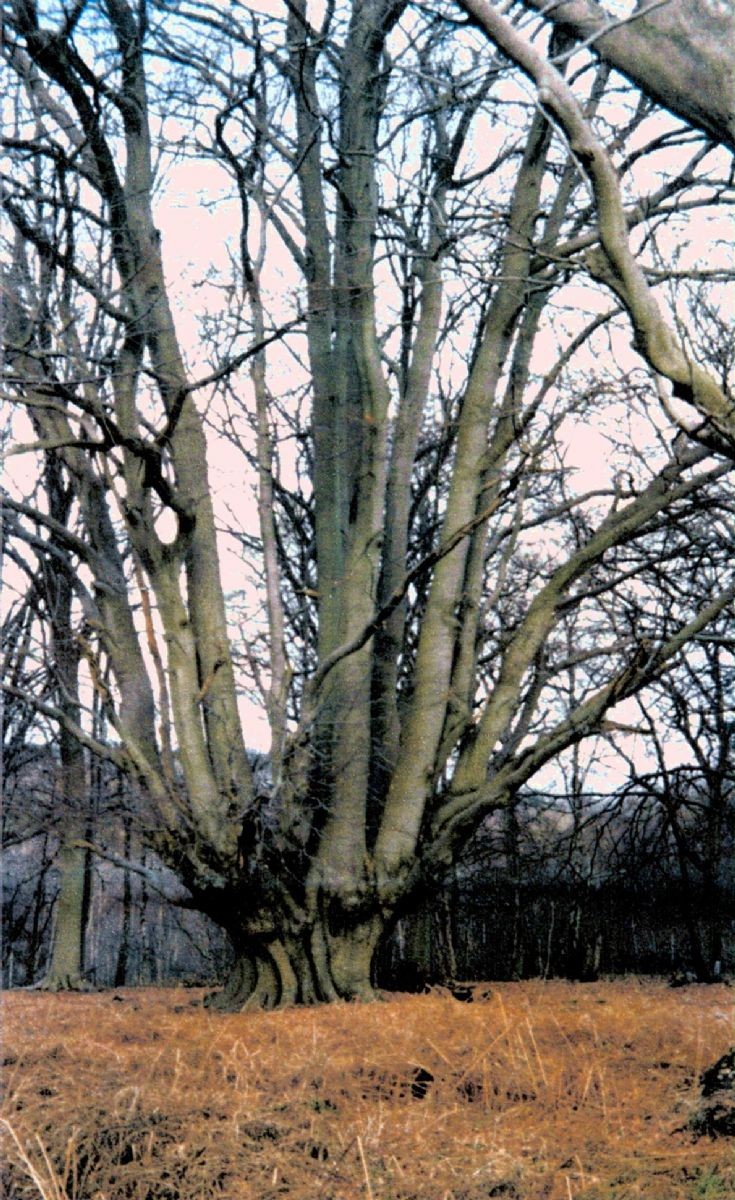 The Slaugham Archive
Pollarded beech tree along Balcombe Lane
This is one of the last pollarded Beech trees remaining in local forests, a common sight not many years ago. This one was photographed in 2010 on land above the Balcombe railway tunnel.
The pollarding probably dates back to the times when the beech trees were harvested for charcoal production to fire the iron smelting furnaces. Trees cut off at two metres above ground had the root structure to enable rapid regeneration and, importantly, the new growth would be out of reach of the foraging deer.
Many became hollow and one tree near the drive to Dencombe would allow children to climb inside and look out of the "window" of an open knothole onto the road below!
Picture added on 23 March 2013 at 19:56