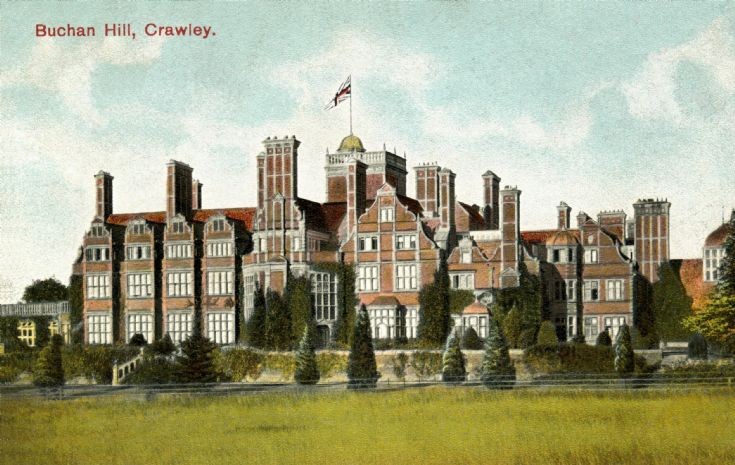 The Slaugham Archive
Buchan Hill, Pease Pottage
This heavily-tinted picture of Buchan Hill was taken only about 25 years after it was built in 1882 for Philip Saillard. He was a wealthy merchant who had a nice line in ostrich feathers, now sadly for some, out of fashion!
He died in 1916, and his widowed daughter continued to live there until 1925. For several years it stood empty until in 1931 Upland House school, a boy's prep school, moved there from Epsom.
During WWII it was occupied by Pearl Assurance, but in 1946 another boys' school, Cottesmore School, moved in. Cottesmore School has certainly been more permanent than the insurance company as it is still there and flourishing.
Picture added on 28 March 2013 at 22:09