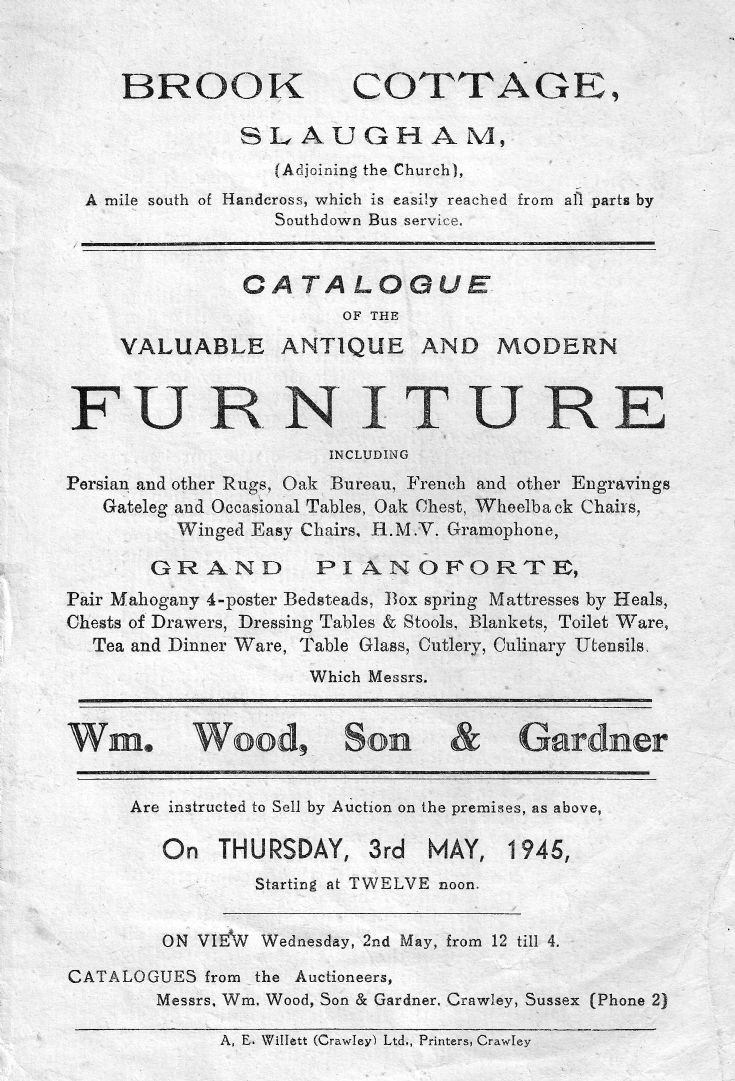 The Slaugham Archive
Auction at Brook Cottage, Slaugham
On 3rd May 1945, just 5 days before VE-Day, an important auction took place to dispose of the contents of Brook Cottage, Slaugham.
The auction conditions on page 3 of the catalogue are a reminder of the various restrictions that were introduced to prevent rationing abuse, and profiteering by persons seeking to trade illegally.
Click on Open Document to view the catalogue with hand-written prices.
Open Document
Picture added on 08 April 2013 at 20:08
Comments: