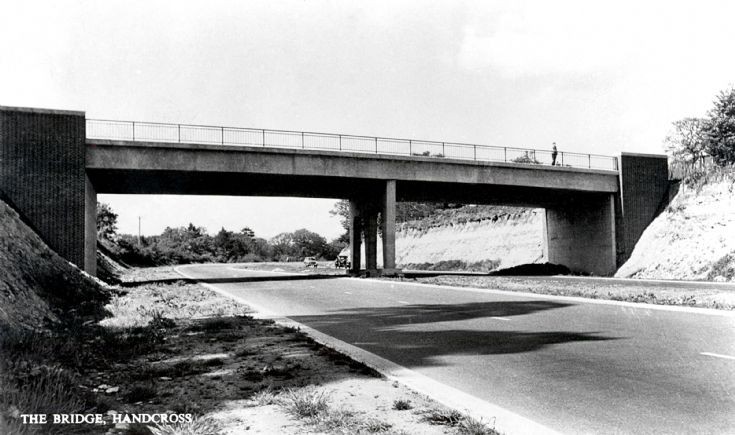 The Slaugham Archive
The bridge in Handcross
It may not compare architecturally with the Rialto Bridge in Venice or the Golden Gate Bridge in San Francisco but the bridge in Handcross has attracted one admirer at least.
This picture was taken soon after completion in about 1959 and the drivers of two cars have taken the opportunity to escape the perils of the High Street in Handcross.
We should be grateful to the person who issued this postcard to record the completion of the 25 year-long project to provide a by-pass for the village. It was started in the early 1930s, but no work was undertaken during the war and only restarted in the early 1950s.
Click on Large Version for a close-up of the cars.
View Large Version
Picture added on 13 April 2013 at 11:05