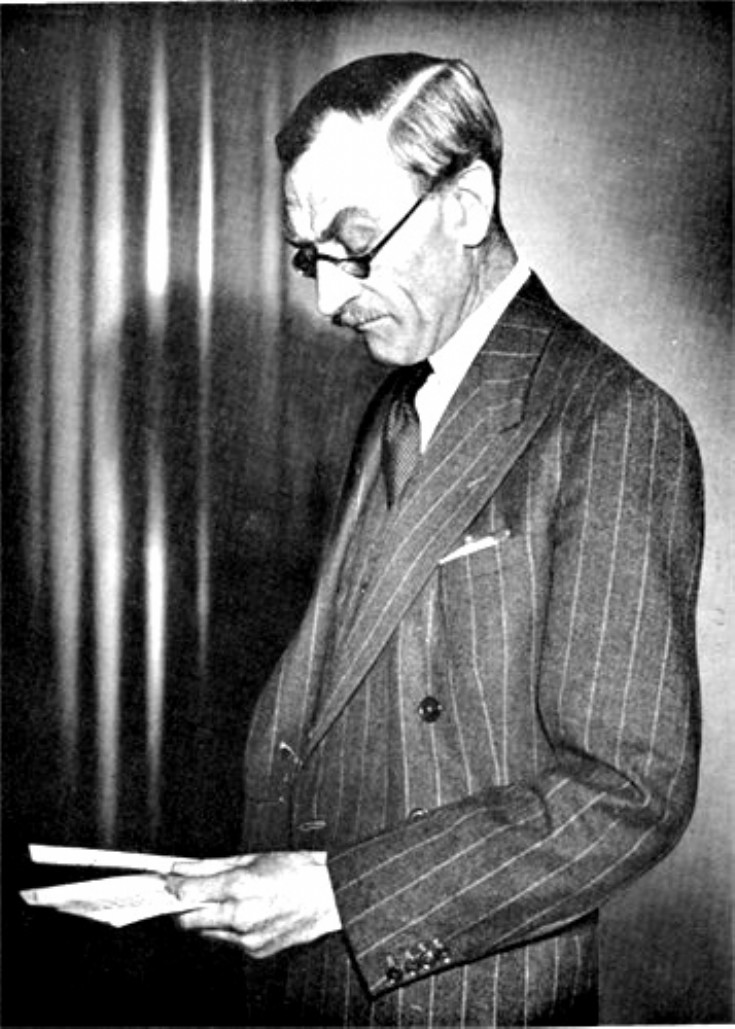 The Slaugham Archive
Captain Eric Smith of Lower Ashfold
Captain Evan Cadogan Eric Smith M.C. (1894-1950), known locally as simply "Captain Eric Smith", lived at Lower Ashfold from 1917 after marrying Helen Williams, great-granddaughter of Thomas Cook. They had three children, one of whom was Fortune Smith, who is featured in
picture #629
.
He was the son of Lindsay Eric Smith and Mrs Helen Smith of Ashfold.
From 1914 to 1917 he served in the 9th Lancers, but was severely wounded early in the war and recommended for the Victoria Cross. He returned to his regiment, refusing promotion and staff duty to do so.
In about 1920 he joined Thomas Cook and Son and became managing director before the age of 30. He remained with the company after the 1928 merger with Wagon-Lits.
After WWII he became Chairman of Rolls Royce, and from 1947 to 1950 Chairman of National Provincial Bank Ltd.
He died at Lower Ashfold on 17th October 1950 after a relatively short but extremely eventful life.
Picture added on 22 April 2013 at 11:05
This picture is in the following groups
People