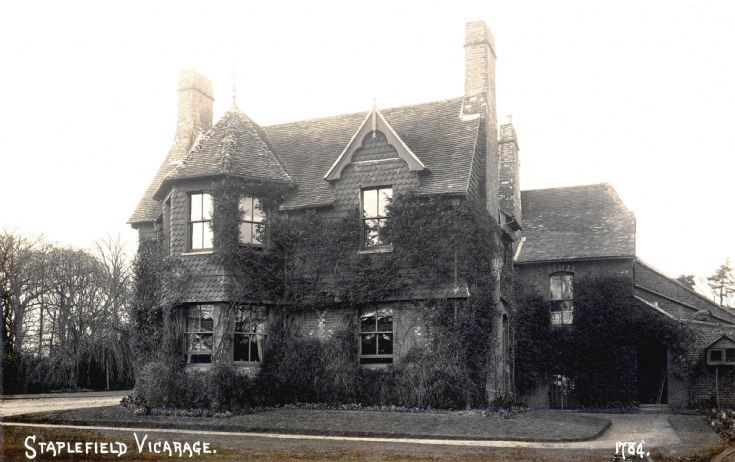 The Slaugham Archive
Staplefield Vicarage
In 1911 the Vicarage Room, as known as the Parish Room, was built close to the Vicarage by the people of the village for the vicar. It was extensively rebuilt in 1934.
The room was used for Mothers' Union, and also Sunday School when not held at the school.
Classes were held in the room for girls and boys learning to play musical instruments, with violins and their ilk being provided by James Galloway of Holmsted Manor, later of Old Kennels, Staplefield.
Daphne Dengate, daughter of Rev. W. A. Dengate (1930-48), wrote in her memoirs "One morning at the Vicarage I looked out and saw from the window a large black plane passing quite close and very low down and somehow I did not like the look of it. Later I heard it had dropped bombs at Crawley, on a school too, and there were casualties which was very sad."
Picture added on 10 May 2013 at 10:20