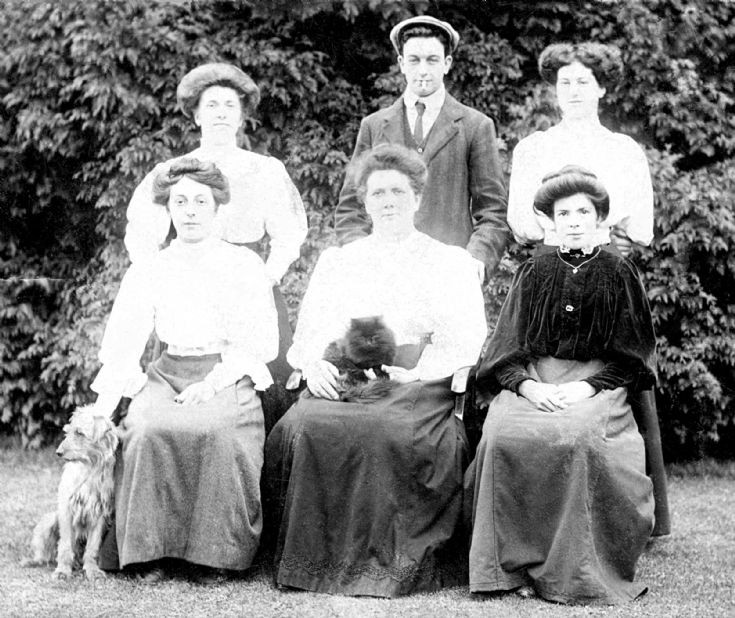 The Slaugham Archive
Tilgate Forest Lodge domestic staff
The domestic staff of Tilgate Forest Lodge are posing for a formal photograph in the garden. Clearly, to have your photograph taken in those days was quite a serious matter.
Mrs Beckley is standing on the left, next to the footman who is enjoying a cigarette.
Sitting on the left is Alice Rice and in the centre is Mrs Waley with a cat on her lap. No jokes about Mrs Slocombe, please.
The dog on the left has his eyes on something far more interesting.
Do you think they had all visited the hairdresser especially for the photograph?
Click on Large Version for a close up.
View Large Version
Picture added on 12 May 2013 at 19:17