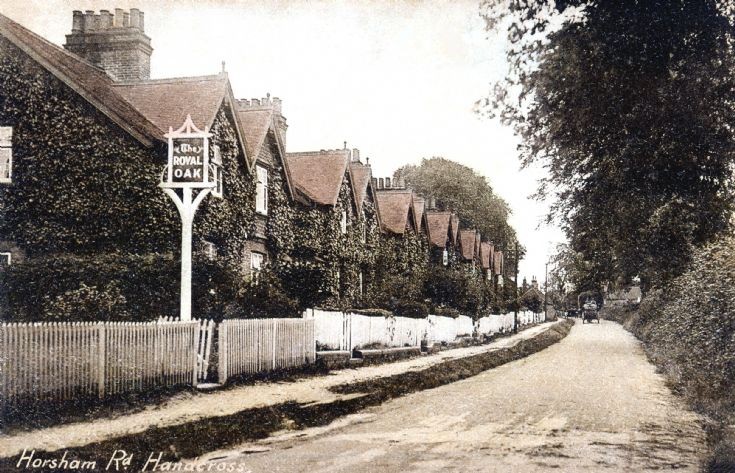 The Slaugham Archive
Load of hay outside Warren Cottages, Handcross
This hand-tinted card shows all fourteen Warren Cottages in the Horsham Road, Handcross but the Royal Oak cannot be seen as it lays back off the road. In the far distance there are three vehicles facing towards the High Street. At the rear is a horse-drawn wagon with two men aboard, and in front is a horse-drawn wagon loaded with hay or straw. The two vehicles are about to overtake an early motorcar parked by the side of the road, possibly the photographer's.
Quite why the residents of the cottages have allowed the Virginia creeper or similar rampant climbing plant to engulf their houses is not easy to fathom. Could they believe that it had beneficial insulating properties?
The gate outside the Royal Oak seems to have been damaged; no doubt caused by the regulars rushing to get home to their wives at closing time.
Picture added on 15 May 2013 at 10:59