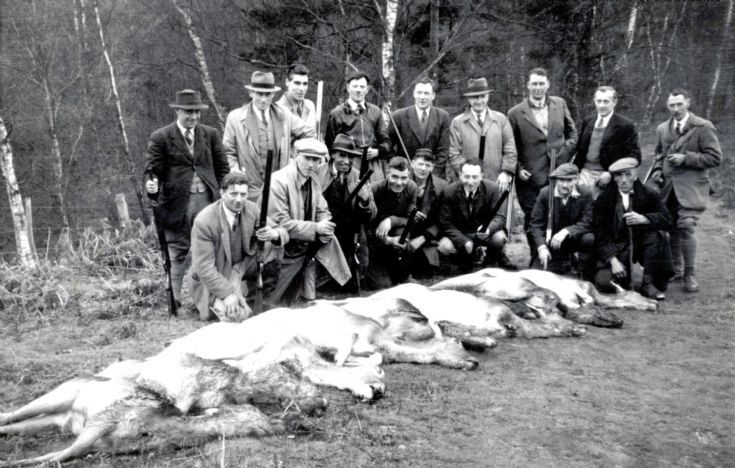 The Slaugham Archive
Deer shoot at Pease Pottage
This picture of a deer shoot was taken in Pease Pottage, either in the Tilgate Forest or possibly around Colgate.
Three of my, and Barry's, great-uncles were all gamekeepers and are shown here with their guns. Samuel "Sammy" Gates is in the front row, third from the left, and his brothers, Alfred "Froggy" Gates is kneeling, second from the right, and Charles "Chadder" Gates is on the extreme right, standing. Froggy and Chadder were twins.
Kneeling, fifth from the left is Fred Bailey.
Standing, third from right, is thought to be either Charlie Martin or Charlie Kent.
Please can anyone identify the others?
Click on Large Version for a close-up of the "guns".
View Large Version
Picture added on 28 May 2013 at 20:41
This picture is in the following groups
People