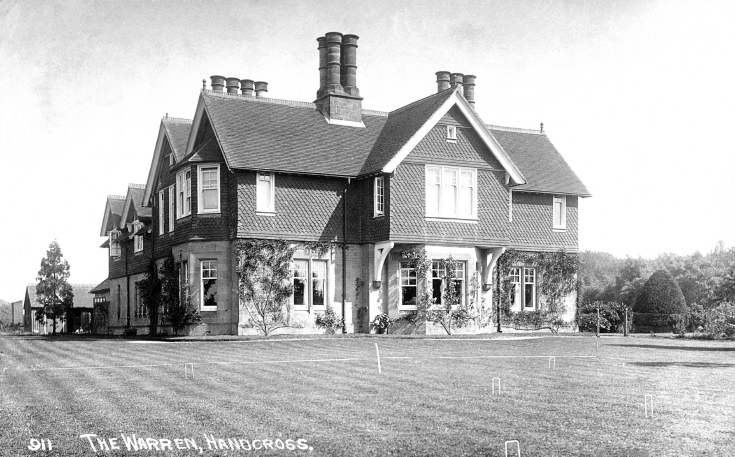 The Slaugham Archive
The Warren, Horsham Road, Handcross
Today The Warren is a large house divided into some eleven flats located along a driveway off the Horsham Road, Handcross just north of The Wheatsheaf.
However, it was built as a family house, which is what it was when this photograph was taken around 1908. Note that the lawns have been mown and prepared for a game of croquet.
The postcard was sent to a Miss Green in St Pauls, London, but I am not entirely convinced that the sender's motives are entirely honourable. He writes "Dear S, shall meet you tomorrow for Clapham at usual place. We are on our own again this weekend. With love, ??" He adds at the top of the postcard "This is our large country house."
Click on Large Version to view the reverse.
View Large Version
Picture added on 17 June 2013 at 16:44