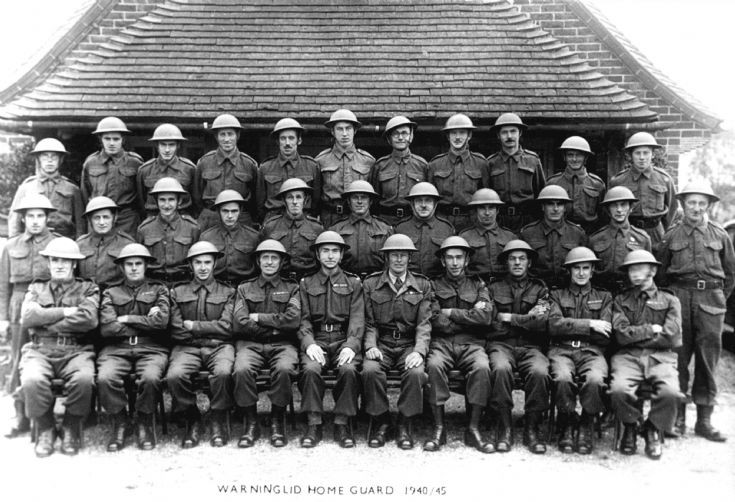 The Slaugham Archive
Warninglid Home Guard 1940-45
The Warninglid Home Guard, under the command of Lt. Walter Munn, assemble for a photograph outside the Seaforth Hall. For a while at the start of WWII it was generally accepted that an enemy invasion force would land somewhere along the Channel coast, reinforced by mass paratroopers landing on areas like the Sussex Weald. It is hard to guess how that would have played out as, fortunately, it never came to pass.
The village had a good number of men to defend the Forest Ridge, but their equipment would have been quite basic with some WWI Lee-Enfield rifles and a few pitch forks and their like.
I am obliged to Geoff Munn for supplying the photograph and remembering these names from his schooldays.
Numbered L to R
Back row: 6 Benny Salisbury, 8 Derrick Bowles, 10 ? Mansbridge, 11 Dick Walker.
Middle row: 3 Ron Lewry, 5 Jim Newnham, 9 Fred Upton, 11 ? Goacher
Front row: 4 Pat O'Shea, 5 Capt. ? Walker, 6 Lt. Walter Munn, 7 Jim Thistleton, 8 Tom Newnham (brother of Jim), 9 Pat Avard
Please can anyone supply more names?
Click on Large Version for a close up.
View Large Version
Open Document
Picture added on 26 June 2013 at 21:34
This picture is in the following groups
Military
Comments: