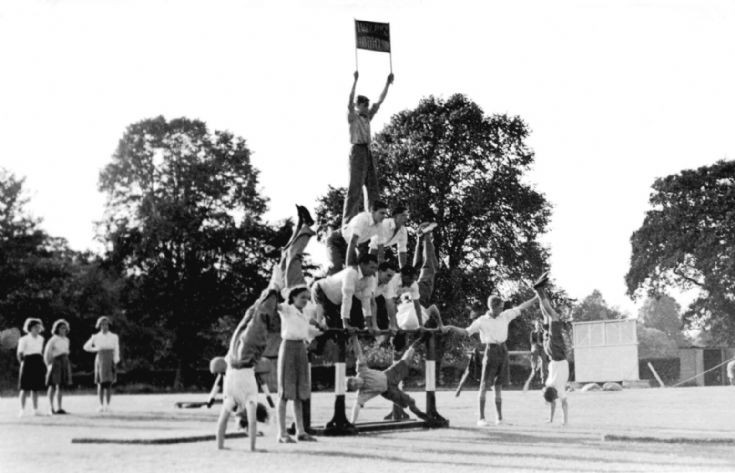 The Slaugham Archive
Handcross Youth Club in Recreation Ground
The Handcross Youth Club are pictured putting on a demonstration of their gymnastic skills in the recreation ground, Handcross.
3rd from left = Margaret Jakes
5th from left (holding legs) = Daphne Rapley
Kneeling on bars - 1st on left = Percy Faulkner
Kneeling on bars – Centre = John "Jack" Jupp
Behind the sightscreen can be seen the hedge and several mature oak trees which once divided the present-day recreation ground. The adjoining six-acre field, Combers Meadow, beyond the hedge was added to the recreation ground in the 1950s.
Picture added on 30 June 2013 at 11:22