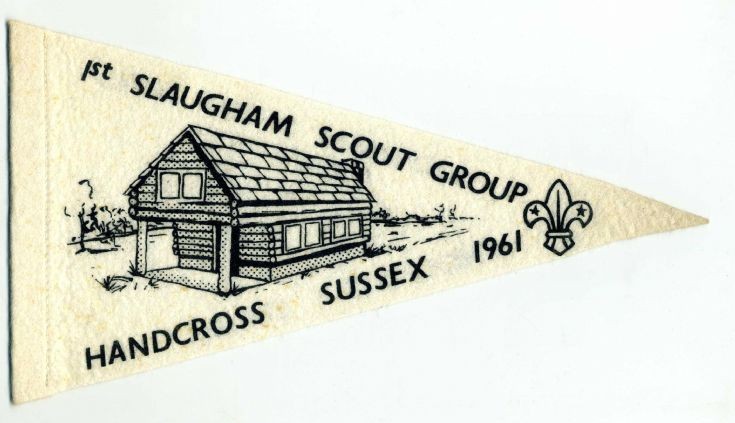 The Slaugham Archive
The Scouts log cabin at the Hyde, Handcross
The 1st Slaugham Scout Troop built a log cabin in the field next to the one-time cricket/tennis pavilion situated close to where the Hyde drive meets the Horsham Road, Handcross. They could not possibly have achieved this without the skills and dedication of master builder, Mr George Wickham of Lavender Cottage in the High Street, who worked on and supervised the project for several months.
The photograph is of the pennant issued to commemorate the official opening of the hut by Mrs Eveline Warren of the Hyde estate. Mrs Warren had kindly permitted the cabin to be built on the estate and also make available the timber and use of the sawmills for the construction.
The Large Version shows a collection of honours bestowed on teenager Gerald Cosens during the period 1950 to 1952, a few years before becoming Akela of the 1st Slaugham cubs.
View Large Version
Picture added on 03 July 2013 at 20:12
Comments: