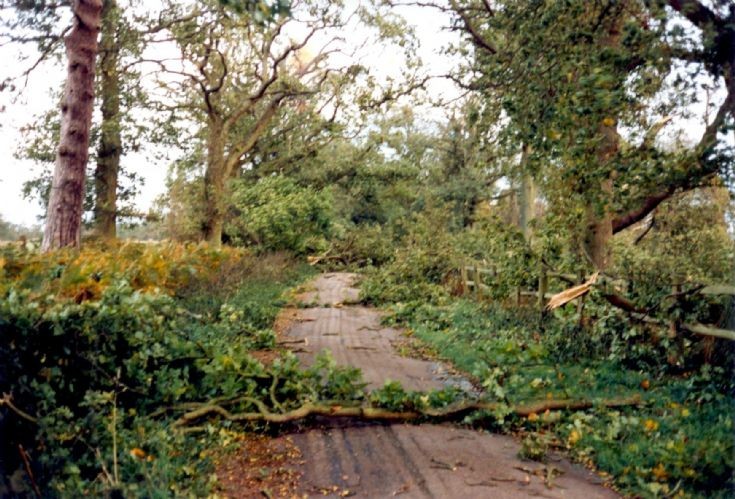 The Slaugham Archive
The Great Storm blocks the Slaugham Park drive
The Great Storm of 16th October 1987. The photograph was taken a few yards beyond the white gates looking up the Slaugham Park drive.
It was windy that night and the roofing tiles rattled, and, as we expected, there was no electricity in the morning. When we looked across the field at the back of the house there were several trees blown down.
A villager standing outside found the road blocked by a tree and he wanted to get to work at Gatwick. The Slaugham Park drive to Handcross was also blocked. As the morning progressed and, with news from battery-powered radios, the enormity of the widespread devastation was realised.
Even with the influx of electrical engineers from all over the country it took three weeks to replace the broken overhead power lines. Refrigerators and deep freezers had to be restocked. Amateurs with chainsaws soon made the roads passable and the professionals tidied up later. Fortunately there were only tiles here and there missing from the roofs and no structural damage. It was peculiar that the centres of woods and forests were most affected, perhaps because the perimeters had been "exercised" from the effects of the winds.
Picture added on 07 July 2013 at 18:29