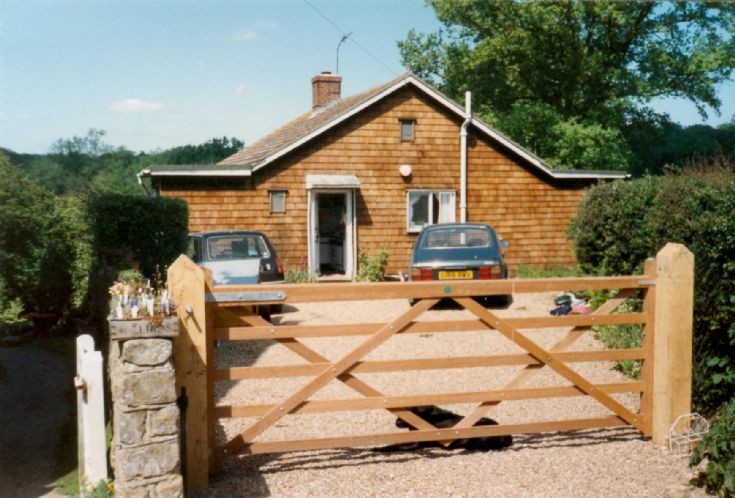 The Slaugham Archive
Cedar Cottage, Slaugham
Cedar Cottage was erected in the 1950s and located opposite South Lodge, next to the white gates in Slaugham. It was a well-designed, timber-framed dwelling of Scandinavian character with a tiled and felt-covered roof. It had a solid-fuel fireplace, but with no central heating and a lack of wall insulation the charming little cottage, with cedar-shingled walls to accommodate the estate manager where there were once allotments, was doomed.
In about 2000 the planning authority rejected Giles Pritchard-Gordon's planning application to replace the timber-framed cottage. I think they do this most times; so it is as well to submit a load of rubbish first and you can pretend afterwards to be in a submissive state.
They objected mainly to the reclaimed bricks that he was fortunate to obtain, having sufficient to complete the building. The architect then cleverly did a replica of Kent House which stands just fifty yards away, even copying its double-pitched roof. To build with stone as Kent House is out of the question. They did, however, permit the reclaimed bricks to be used, leaving a problem for the bricklayers as imperial size bricks are slightly larger than the present-day metric ones.
I am pleased that the name, Cedar Cottage, was preserved as a tribute to the original bungalow which lasted for fifty years.
Picture added on 10 July 2013 at 15:07