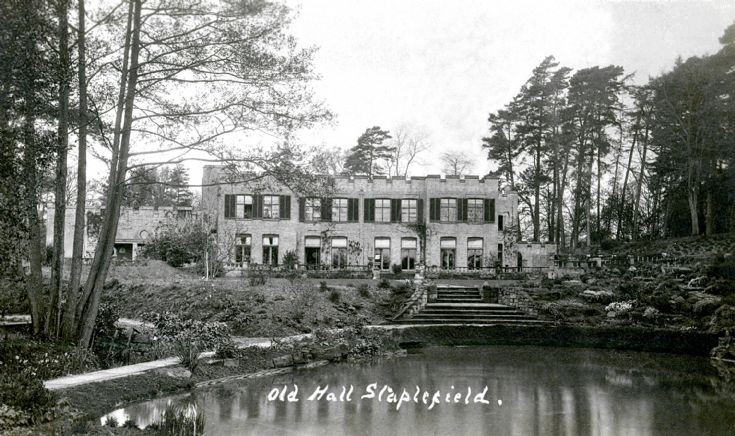 The Slaugham Archive
Old Hall, Staplefield
As can be seen, Old Hall, off Brantridge Lane Staplefield, is quite unlike any other house in the village.
With its castellated roof it has been described as a mock Tudor castle, but it would be interesting to hear how the architect described his creation back in 1842 when it was constructed.
The photograph shows steps leading down to an ornamental pond at the rear of the house, but out of shot of the camera are some 10 acres of gardens and trees and 60 acres of parkland culminating in a large lake with a bridge giving access to its island.
A previous owner was John (known as Jack) Brotherton-Ratcliffe (1919-2009) who co-founded the Croudace group of companies, one of the biggest and most successful privately-owned construction companies in Britain. He was awarded the DSO while serving in the wartime RAF, piloting over 90 operations in Liberators and Halifaxes.
In about 1985 Jack Brotherton-Ratcliffe and his wife, Rona, sold Old Hall to the present owner, Maurice Saatchi, now Baron Saatchi, who, in 1970, with his brother, Charles, founded the advertising agency, Saatchi and Saatchi.
Picture added on 15 July 2013 at 10:10
Comments: