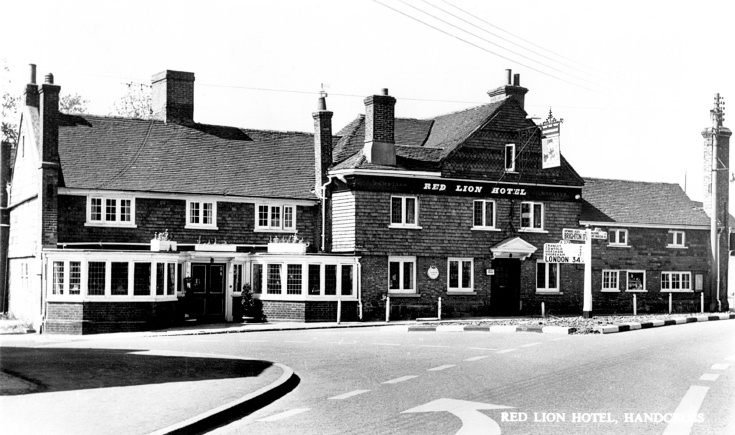 The Slaugham Archive
Red Lion, Handcross and signpost
As indicated by the circular sign "A Tamplin House" on the front of the Red Lion, Handcross this was a pub owned by Tamplin & Sons of Brighton. At that time they had become Sussex's biggest brewery with an estate of some 600 pubs in the south-eastern counties.
What a shame the stylish old-style finger signpost was removed and replaced by an inelegant metal fabrication which does nothing to improve the facilities for the public; in fact it is somewhat deficient in that it does not provide the distances. Shortly after it was removed, my father and I were contemplating raiding the works depot and bring the post back to Handcross, even if it had to be sited in a slightly different location. Alas, nothing came to pass!
Click on Large Version for a view of the signpost.
View Large Version
Picture added on 18 July 2013 at 17:48