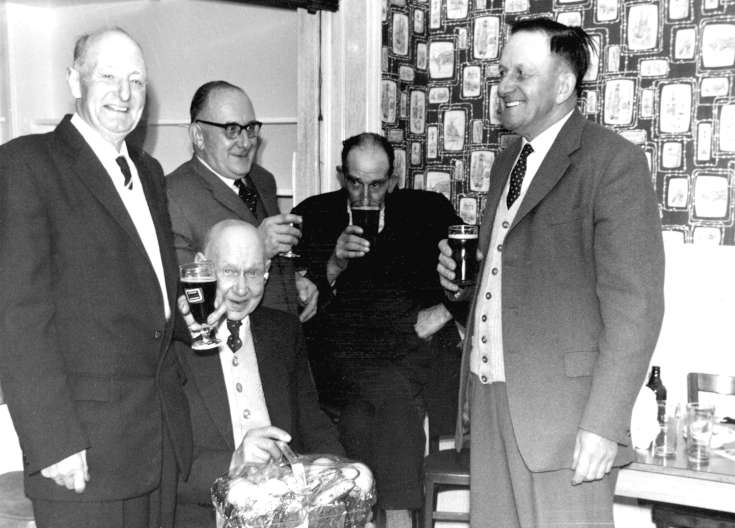 The Slaugham Archive
A jolly event in Handcross
There are no notes attached to this photograph. Those featured standing from the left are Bill Baigent, stockman on the Hyde estate at Shelley Farm, Les Moore, dairyman of Handcross with his usual whisky, Jim Longhurst, jobbing gardener of Slaugham, and Archie Mills, estate manager of Handcross.
For those interested in fashion, the staid suits of the men contrast nicely with the exciting geometric wallpaper of the 1950s.
Please, can anyone identify the seated gentleman clutching a basket of fruit, the location, or the event?
Picture added on 09 August 2013 at 20:46