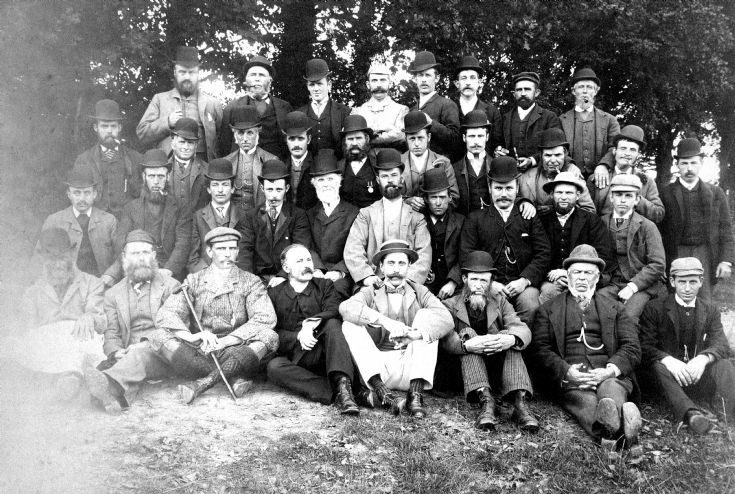 The Slaugham Archive
The great and good of Handcross
Thirty-six of the great and good of Handcross are assembled for a photograph, now partly-faded, but why they are so doing seems to be a mystery.
They are all dressed smartly with many pocket watches on show, and I can count ten with pipes in their mouths, another holding his pipe, and one smoking a cigarette.
Most are sporting bowler hats, with just one man bareheaded.
A couple of the man are similar to those in
picture #456
, but otherwise I would be pleased to hear if anyone can name any of the men or offer a reason for the photograph being taken.
Click of Large Version for a close up.
View Large Version
Picture added on 14 August 2013 at 17:04