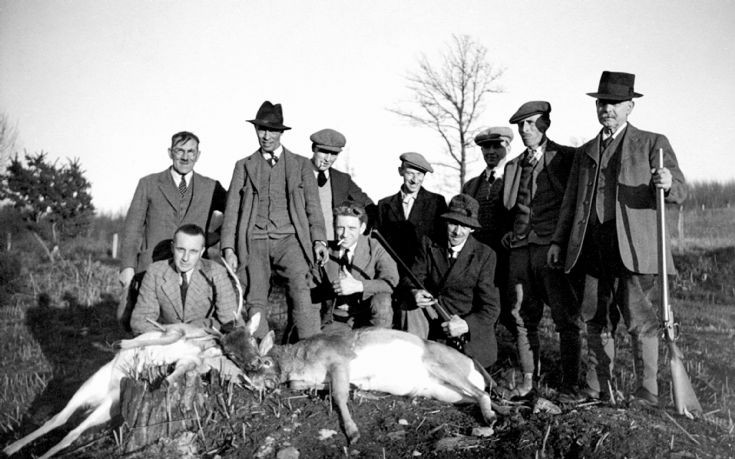 The Slaugham Archive
Deer hunt in Pease Pottage
Standing, second from the left is Sammy Gates, gamekeeper on the Tilgate Estate and I assume that this is the location of the deer hunt.
Standing, second from right is Sammy's brother, Alfred "Froggy" Gates
Giving a "thumbs-up" in the centre is Gerry Ray, with his brother, Joe Ray, standing behind him smoking a cigarette. Both lived at Pease Pottage at the time.
Squatting on the extreme left is "Doc" Anderson, a gunsmith from East Grinstead.
The activity seen in the picture would be illegal nowadays as shotguns cannot be used to hunt deer. Deer culling must now be undertaken by stalking with a high-powered rifle and shooting at a stationary target to ensure an instant kill.
The Large Version shows a close up of the hunters and their helpers. Please, can you name any others?
View Large Version
Picture added on 19 August 2013 at 19:32
This picture is in the following groups
People
Comments: