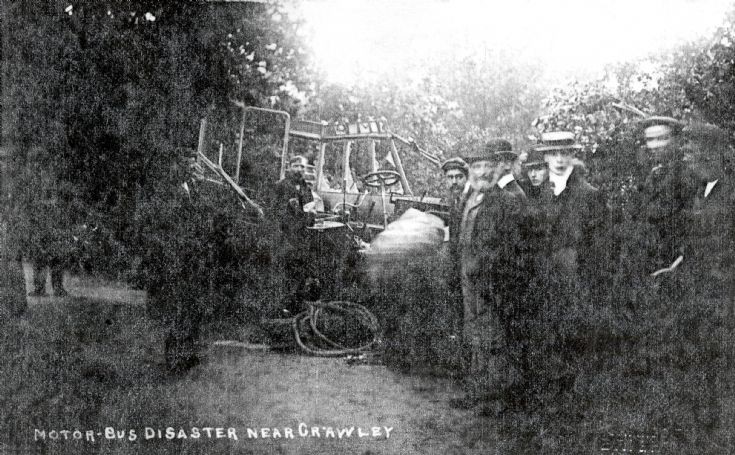 The Slaugham Archive
Vanguard accident - Rope employed
This postcard is of poor quality but somehow it adds to the horror of the Vanguard accident and the shock etched on the faces of the observers. I think the rope on the ground close to the Vanguard must have been used to haul the bus back up the hill to the Red Lion yard.
The message on the postcard which was posted on the day following the accident reads "These were out last night by 10.00pm, the accident was in the afternoon. K.W." It may seem quite mawkish to people of our generation who use postcards solely for our holiday travels, to comprehend how someone can make use of a tragic accident to produce postcards for commercial gain. However, a large proportion of postcards purchased in those days were used to chat to family and friends, much as we now use the telephone, emails, and texting.
Click on Large Version to view the reverse.
View Large Version
Picture added on 25 August 2013 at 22:39