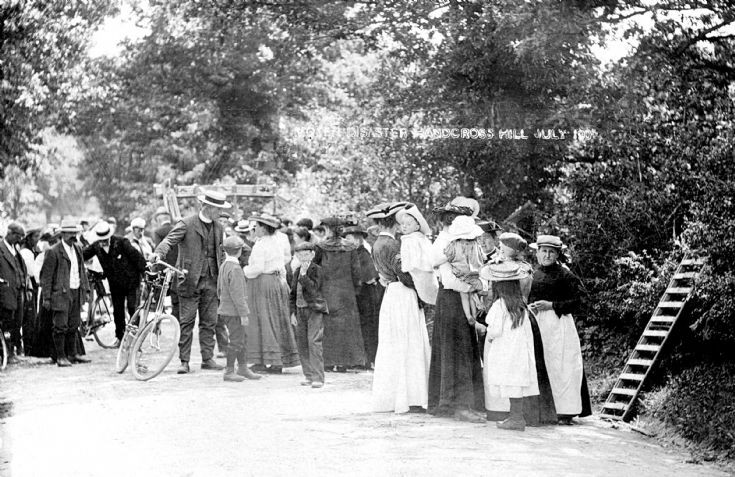 The Slaugham Archive
Vanguard accident - Rector of Slaugham
As the news of the Vanguard accident spread throughout the surrounding villages many people of both genders and all ages made their way to the scene. One such person was the Rector of Slaugham, Rev. Arthur Hamilton Boyd, seen here with his bicycle.
Being a chaplain of the Royal Sussex Regiment, mentioned in dispatches three times, and awarded Military Cross and Order of the British Empire he would have been used dealing with traumatised soldiers and no doubt his experience was useful in counselling the rescuers and members of the public who had witnessed horrific sights.
The Large Version shows Rev. Boyd and many of the villagers.
View Large Version
Picture added on 26 August 2013 at 00:12