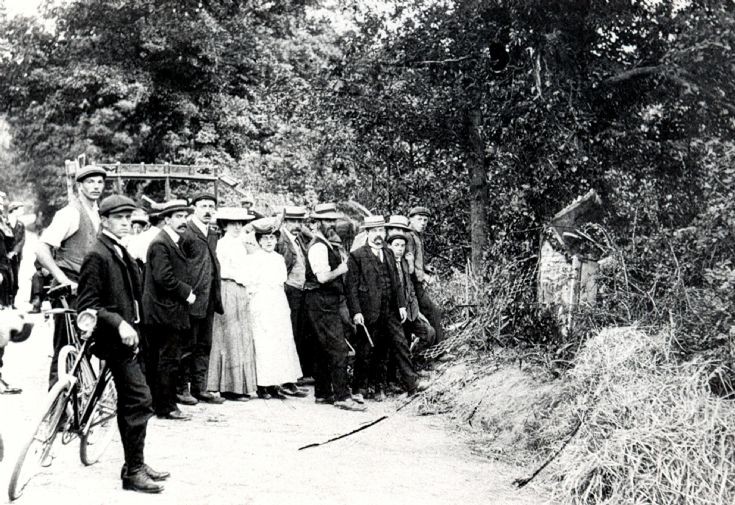 The Slaugham Archive
Vanguard accident - Tree hit by bus
A crowd of both curious and shocked villagers have come to visit the scene of the Vanguard accident, at the time the worse motoring accident in the country ever. The photographer, trying to be helpful, has added some black lines to the picture to indicate the route of the bus. The bus, or, at least, the lower half of the bus, continued some yards further and can be seen in the distance.
There appears to be sort of diamond-shaped plate fixed to the tree and perhaps this is to warn motorists descending the notorious hill to avoid the large drop the other side of the earth verge.
The Large Version shows a close up of some of the onlookers.
View Large Version
Picture added on 26 August 2013 at 00:14