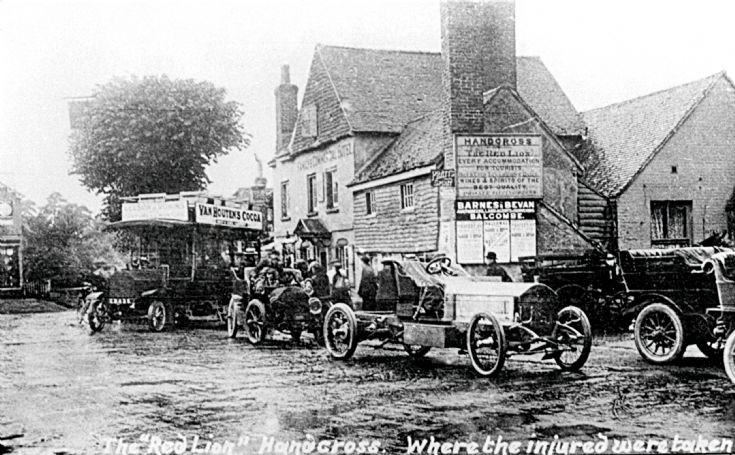 The Slaugham Archive
Vanguard accident - Where the injured were taken
It is very unusual to find a postcard depicting a rainy day, but here we see a deluge in Handcross with a view of the Red Lion and several interesting vehicles outside. The author of the description did not feel that it was necessary to mention that the injured were from the Vanguard bus accident, a clear indication of how major the event was countrywide.
All the cars are open-topped vehicles with a couple of them having waterproof sheeting draped over the seats so that the occupants have a fairly dry place to sit once they leave the hotel.
In view of the reason why this postcard was published I suspect that it was not a coincidence that this picture was chosen because of the presence of the omnibus which is quite similar to the Vanguard which crashed on Handcross Hill.
Picture added on 26 August 2013 at 00:19