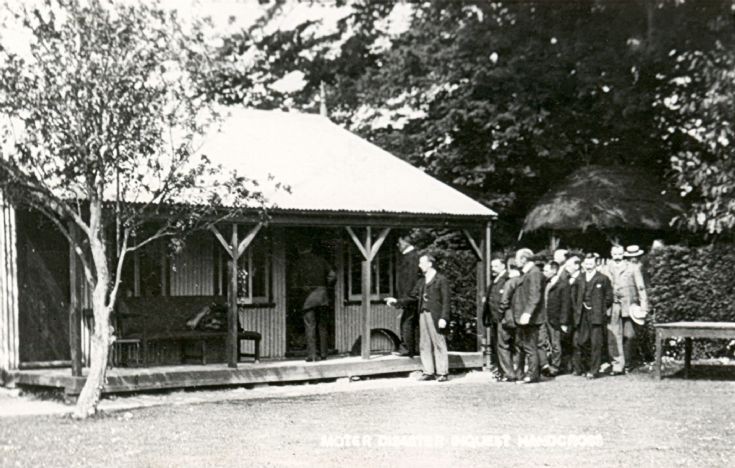 The Slaugham Archive
Vanguard accident - Inquest at Red Lion
The faint writing on the card says, "Moter (sic) Disaster Inquest, Handcross".
The first session of the inquest into the deaths following the Vanguard bus accident was held in the Red Lion on 14th July, just two days after the tragedy and before any of the deceased had been buried. This first session was limited to the hearing of evidence of identification.
The Coroner from Lewes, Mr G. V. Benson, had to ask for quietness to be observed in the room as Mr Bailey, one of the severely injured, was lying in an adjoining room. During the afternoon session a message came through to the Coroner that Mr Bailey had died, only for another message to be received minutes later that he was still alive. In due course a further message was received to say that he had died, finally.
The picture shows the pavilion to the rear of the Red Lion, but I am wondering if this records an inspection by the Coroner, the jury, and other attendees to witness at first hand where the dead were retained once it had been converted into a temporary morgue.
Picture added on 26 August 2013 at 00:22