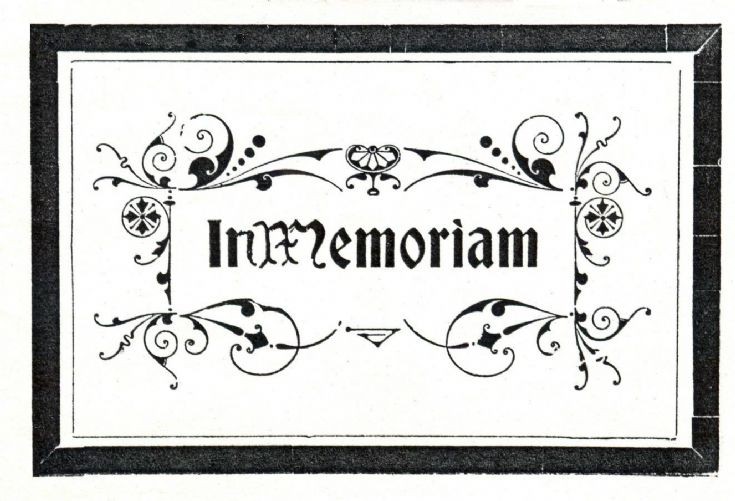 The Slaugham Archive
Vanguard accident - In Memoriam pamphlet
This document is a small 5" x 3" pamphlet containing the names of those killed in the Vanguard bus accident on 12th July 1906.
I do not know the reason why it was produced, but there is also a poem in memory of the victims, but, for me, it contains a strange choice of words and would give little comfort to the families of the deceased.
The list of names contains a few errors and I believe the following is correct.
John French (32), publican
Thomas Francis (49), baker and confectioner
Arthur Savage (42), baker
William Vann (41), draper
Henry "Harry" Hutchings (42), undertaker
Herbert Baker (43), clothier
Solomon Epsom (48), butcher
Henry Alfred Burch (26), grocer
Edward Packham (41), basket maker
William Elias Bailey (54), headmaster of primary school
The last-named was the headmaster of Chelsfield Primary school in a village just outside Orpington. In the school log of 1906 there is recorded the following written by R. E. Waite, perhaps the assistant headmaster.
"7th August 1906. School re-opened after holidays. Took temporary charge of this school today, owing to the sad death of Mr Bailey, who died from the effects of injuries received in the motor accident at Hands Cross."
Click on Open Document to view the pamphlet.
Open Document
Picture added on 26 August 2013 at 00:29