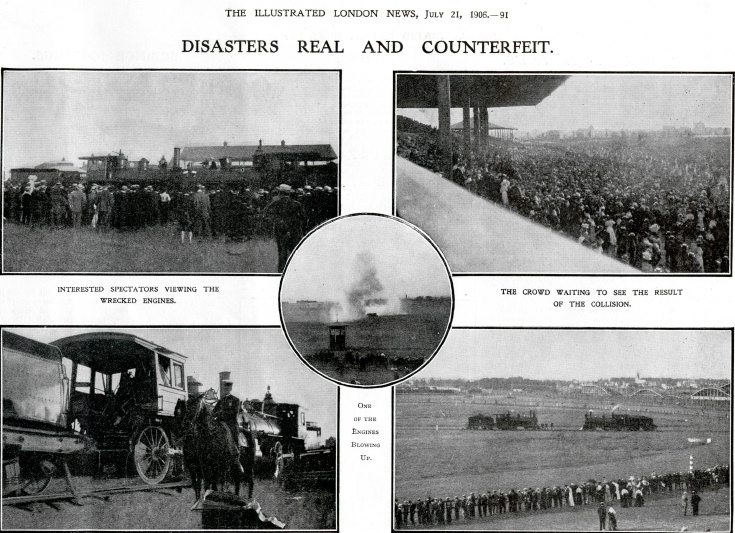 The Slaugham Archive
Vanguard accident - Illustrated London News
The edition of the Illustrated London News dated 21st July 1906 concocted a bizarre "Real and Counterfeit" article showing a pre-planned head-on crash between two steam locomotives, and the "real" story of the Vanguard omnibus accident in which ten men died.
As the magazine was issued just 9 days after the accident many would have preferred the incident to be reported as a simple news item.
However, a couple of the pictures were of parts of the bus which do not feature on the postcards, and that is to be welcomed.
Click on Open Document to view.
Open Document
Picture added on 26 August 2013 at 00:37