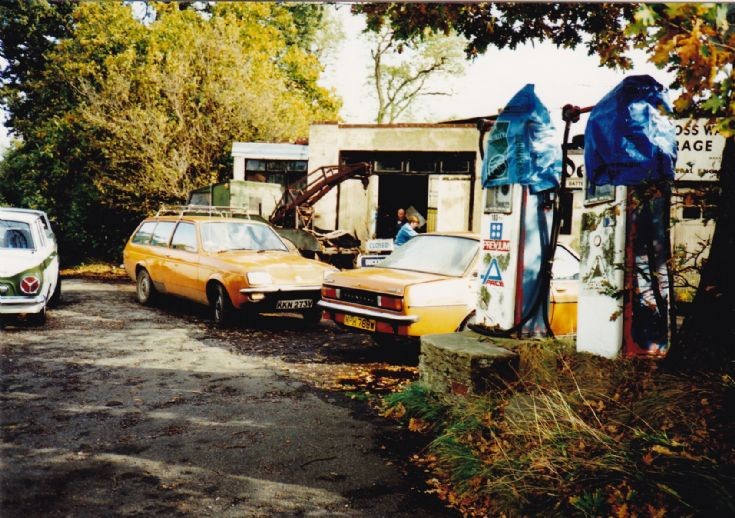 The Slaugham Archive
Five Cross Ways Garage (2 of 3)
Although the sign says "Five Cross Ways Garage" it was always known to the locals as "Daly's", after its proprietor, William "Pop" Daly.
"Pop" was a talented engineer and, as well as repairing cars, he built large model steam engines and had a track at the rear of the garage for them to run on. Although I remember seeing one of these locos in the workshop I don't think they had run for a long time.
His blond-haired wife, Alma, operated a taxi service from the garage.
Picture added on 29 August 2013 at 22:40