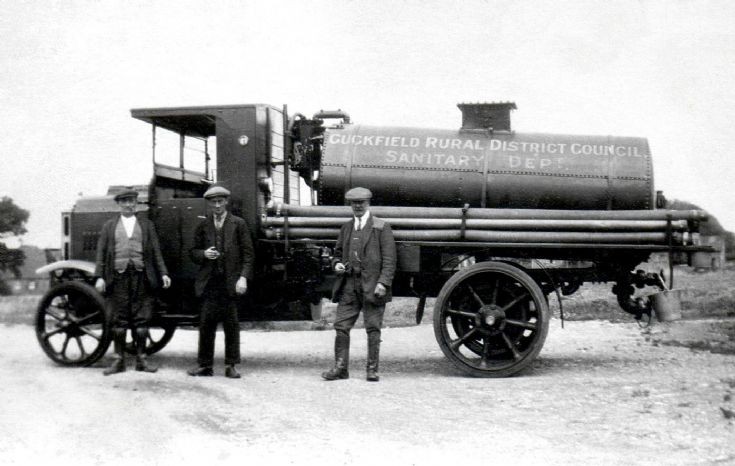 The Slaugham Archive
Sewage lorry
No details are supplied with this photograph of a sewage lorry with three un-named operatives standing beside their well-equipped vehicle.
No doubt the bucket swinging on the back of the lorry was used for the outside bucket toilets or "privies", and the contents would be poured carefully into the opening on top of the tank. The long pipes were used for the emptying of the cesspits, which were gradually replacing the bucket system. It would be a further couple of decades before main drainage reached parts of the parish.
Cuckfield Rural District Council was absorbed into the much larger Mid Sussex District Council in 1974.
An earlier method of collecting the sewage can be seen on
picture #730
.
The photograph is supplied courtesy of Doreen Davies (née Kemp) whose father, Fred Kemp, worked on the sewage lorry at a later date.
Picture added on 17 September 2013 at 12:06
This picture is in the following groups
People