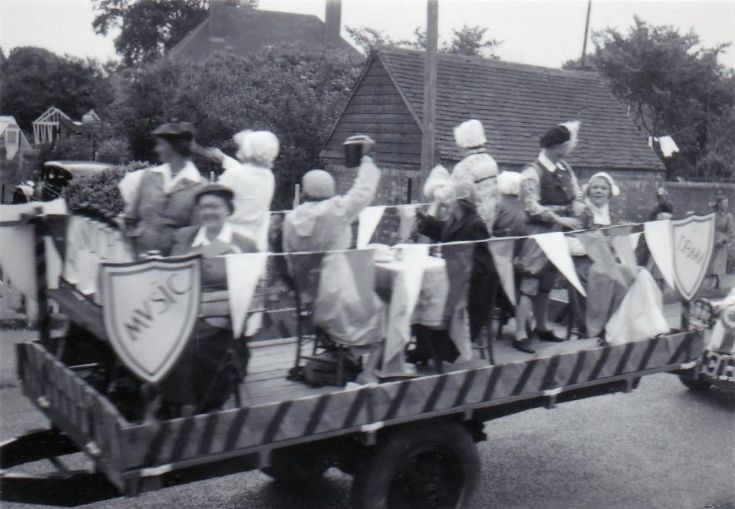 The Slaugham Archive
Coronation Parade with Women's Institute
Of one thing you can be sure, if there's a celebration in the village the Handcross Women's Institute will be represented!
Here they are on a float in the Coronation Parade promoting, according to the signs, "Music" and "Drama".
Mrs Ethel Jeffrey from Slaugham is on the extreme left, and Mrs Vera Weston from High Peak is on the far right.
Picture added on 29 September 2013 at 10:04
Comments: