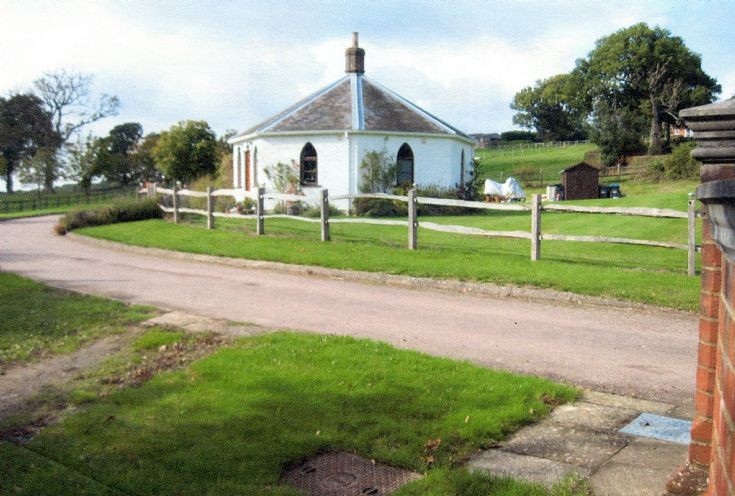 The Slaugham Archive
Toll House at Eastland House
Along Warninglid Lane leading to Plummers Plain, there is a replica toll house that has been erected at the main entrance to Eastland House. This was built in the 1960s at the time of the demolition of the toll house on the A23 at Ricebridge, near Hickstead. It has been suggested that materials were re-used for this building, but I doubt if much would have been suitable.
Congratulations are in order to the architect and builders for managing to retain all the early toll house features with the necessity to make it larger for more than one room inside. The chimney is the centrepiece for the roof though the fireplace may be to one side, and Gothic-headed windows are placed in the centre of each of the eight sides.
I imagine it is a wonderful one-bedroom dwelling.
Picture added on 08 October 2013 at 11:02