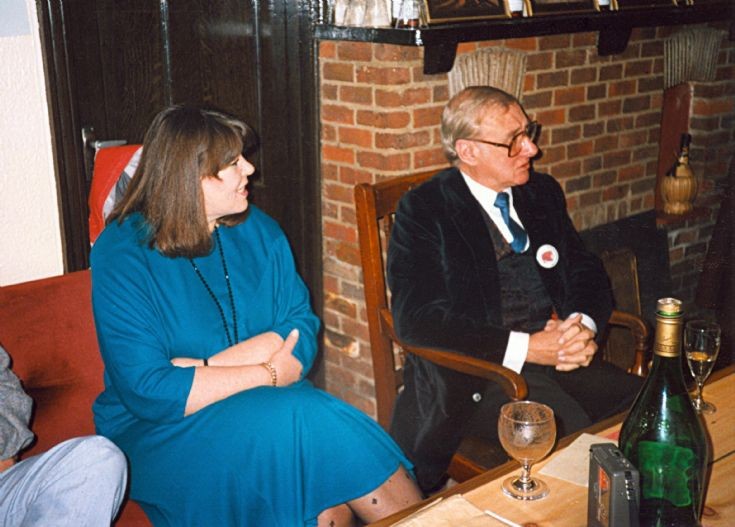 The Slaugham Archive
Spike Milligan at the Jolly Tanners
This picture was taken in the back dining room of the Jolly Tanners at a meeting of The Goon Show Preservation Society. The organisation was formed in 1972 and is still going strong with an active and entertaining website for enthusiasts of the former BBC show which ran from 1951 to 1960.
Spike Milligan (1918-2002) was honorary president at the time and accepted a request to attend one of the Society's meetings in the pub on the condition that it was held in a private room. He was accompanied by his third wife, Shelagh Sinclair, whom he married in 1983 following the death of his second wife.
The Large Version shows another picture of Spike surrounded by various items of recording equipment and documents, clearly demonstrating the serious, but often zany, activities of the Society members.
View Large Version
Picture added on 18 October 2013 at 10:12