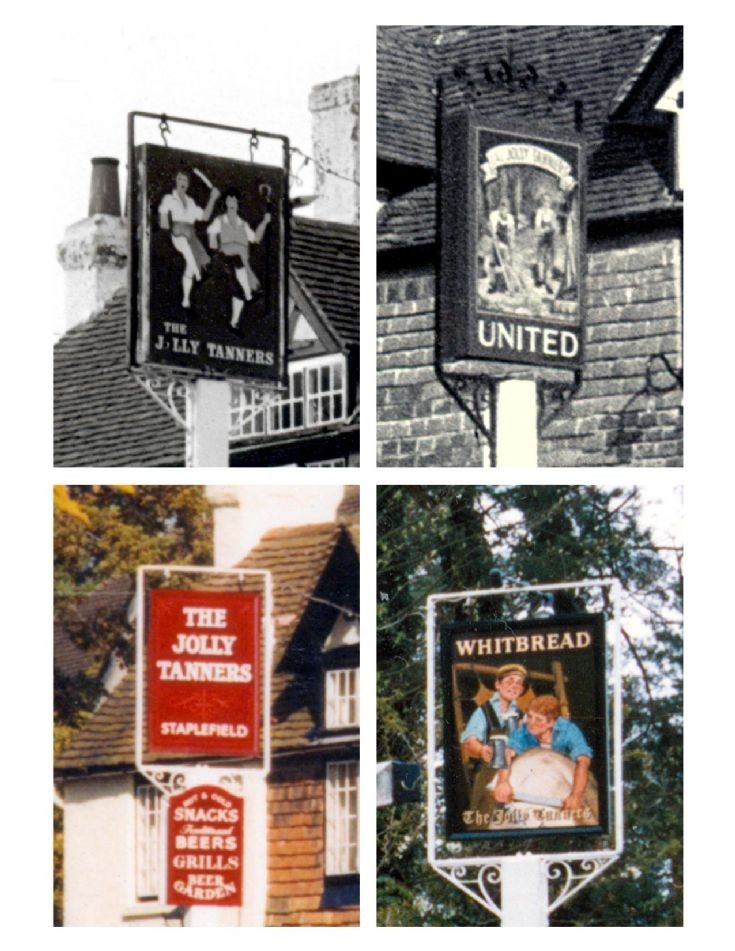 The Slaugham Archive
Signs of the Jolly Tanners
In recent decades the swinging pub sign outside the Jolly Tanners has changed several times. This photograph shows some of the signs, but is possibly not a complete record.
Following the sale of the freehold to the licensee fairly recently the "Whitbread" name on the most recent sign has been replaced by "Free House".
However, the painting is the same with the tanner on the left holding a frothing pint, and the chap on the right doing something indeterminate with a piece of leather!
Picture added on 18 October 2013 at 10:13
Comments: